Seattle Lock & Locksmith - Locksmith Near Me Seattle, WA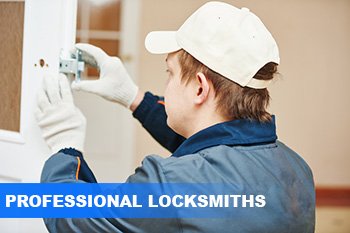 When was the last you saw a door without a proper locking system? If you can see that your lock is not in good condition, then a burglar can see it too. In such a case, you need to act fast and call a professional locksmith for help. Seattle Lock & Locksmith, are decade-old locksmiths in Downtown Seattle and also the leading service provider in the city. We are the most trusted and reliable Seattle WA locksmith, offering a full range of services such as changing or repairing of locks, installing new lock systems, reprograming transponder keys, rekeying car locks, duplicating laser cut keys, and more. Our services are 24/7 and we don't charge extra for providing emergency services. We have a fleet of mobile vans that are placed throughout the city that allow us to reach our customer's location within 30 minutes, providing a quick solution to your lock and key issues, making us one of the fastest locksmiths in the city. So, if you search for the best locksmith in Seattle near me, our name will appear on the top. Call us today at 206-801-9755 to avail our services.
Don't make a mistake by giving access of your locks to a random locksmith. When it comes to Seattle, WA, locksmith service, trust only Seattle Lock & Locksmith! Our name is well-respected and known in the local community. Reach out to us today!
What sets us apart?
There can be many reasons when you need help from a professional locksmith. Seattle is home to a dozen different locksmiths and finding the one that does have your best interest at heart can be difficult. At Seattle Lock & Locksmith, we aim to provide high-quality services to all customers at an affordable rate.
When we started our operations over a decade ago, we were met with high competition. Our commitment to the quality of service and integrity of our employees helped us sustained in the market, whereas, all of our competitors perished. When you call us for help in an emergency, we charge the standard price only. Unlike our competitors, who tried exploiting the customers by charging them a premium fee.
So, if you ever find yourself in a home or car lockout situation, you know who to call for assistance.
We not only provide emergency support but also do a complete assessment of your home security situation and help you chose the best lock system for your property. Some of our services include duplicating your laser cut key, rekeying car locks, changing or repairing locks, installation of new locks and more. Our services are much cheaper than other locksmiths in the market. This is why we are the most trusted and reliable Seattle, WA locksmith.
Fast Response Time
When you are locked out of your home, car or office, you can want a locksmith who can arrive at your location right away and provide a quick solution. At Seattle Lock & Locksmith, we understand the nature of lock and key issue and that is why we have taken steps to make sure that you get assistance quickly. We have developed a sophisticated network of mobile vans that are placed strategically throughout the city that enables us to reach your location within 30 minutes. These vans are stocked with the latest tools, which help our experts deliver high-quality.
Extensive Training
As the leading locksmith in Downtown Seattle, we put our experts through intense training. Each member of our staff is hand-picked through a rigorous selection process. We train our professionals with all kinds of locks and teach them how to work with each lock quickly and accurately. Our experts are trained not only in technical skills but also in soft skills so that they can add an emotional element in the service. In the end, we want you to remember not only the quality of the service but also the technicians who were there to help in your hour of need. This is the kind of experience we deliver to our customers, which makes us the most picked locked in the city.
Remote Locations
Imagine yourself in a situation where you are stuck with a vehicle breakdown in the remote corner of the city. Such a situation can cause a lot of stress and demands an immediate solution. When you call us, we assure you that our locksmiths will reach your location in any corner of the city within minutes.
Our Services
As the leading locksmith service provider in the city of Seattle, WA. Here are some of our most requested services.
Many of us have been into a situation where we have left our keys in the car. In such a case, you need a locksmith who has the knowledge and experience to deal with any car lock. Seattle Lock & Locksmith has a team of experts who are highly trained to deal with any auto locksmith issues. We offer a wide range of services such as lockout assistance, rekey old locks, reprogram a transponder key, and more. Our services are available 24/7, so if you require assistance in the middle of the night, just call us at 206-801-9755 and our experts will be there to help you.
​Residential locks are the first layer of defines between you and the intruder. To ensure the safety of your family and property, it is essential to keep them in good condition. If you have any doubts related to your home locks, immediately call us. We will a team to assess the security situation of your home and recommend the necessary solution that fits your budget. In case you need a new lock system for your home, we can do that as well. Since we work with the top manufacturers in the lock industry, we can help provide you locks that match the décor your house at good deals.
​Commercial locks are completely different from home locks. These locks have to meet the local laws and building code, they are also required to meet the security standards of the business. Every business small or large has its requirement, this is why you need to contact us so that we can provide a customizable solution for your property. Our commercial locksmith services include rekeying of locks, file cabinet lock assistance, emergency support, installation of new locks, giving access to authorized personnel, and more. Call us today to book a visit from our expert locksmiths in Downtown Seattle.
​Lock and key emergencies can arise at any moment and create a lot of stress and anxiety. In such a situation, call our emergency locksmiths in Seattle near me to get help. We assure you, when you give us a call, we will send a team of professionals who will reach your location within minutes. In the case of a break-in, we will help you file insurance claims as well as upgrade your security system to prevent any future break-ins.
Locksmiths have become an important part of our lives. From getting duplicate keys to installing a new lock system, we always need their help. Seattle Lock & Locksmith is the most trusted and reliable locksmith service provider who provides a solution to any type of locks and keys issues for all customers under one roof. Next time, you require help from a professional locksmith, just call us at 206-801-9755; our executives are available 24/7 for your assistance.
We Provide Locksmith Near Me in the following zip codes.
98101, 98102, 98103, 98104, 98105, 98106, 98107, 98108, 98109, 98111, 98112, 98113, 98114, 98115, 98116, 98117, 98118, 98119, 98121, 98122, 98124, 98125, 98126, 98127, 98129, 98131, 98132, 98133, 98134, 98136, 98138, 98139, 98141, 98144, 98145, 98146, 98148, 98151, 98154, 98155, 98158, 98160, 98161, 98164, 98165, 98166, 98168, 98170, 98171, 98174, 98175, 98177, 98178, 98181, 98184, 98185, 98188, 98189, 98190, 98191, 98194, 98195, 98198, 98199, 98110
Things To Check / Ask When You Calling To Request A Locksmith
---
Things To Check / Ask When You Calling To Request A Locksmith​​
No extra cost for holidays and weekend
Prompt and Responsive Locksmith
Courteous Customer Agents
Reliable and Responsive Locksmith Services
Customer Satisfaction at its Finest
If they have Warranty on the job & parts
If the Locksmith is a local company
If the Locksmith License Bonded & insured
If the Locksmith available 24 Hours
If Locksmith provide same day service
If Locksmith doing a Free Quotation
If Locksmith provide Emergency Service
Contact us
Google Map
Get in touch
Seattle Lock & Locksmith
We Handle All Types of Locks